Multi WebView + Admin Panel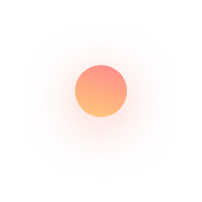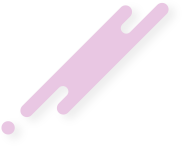 Multi WebView is a mobile app which run under Android platform that used for multi webview application, and support from Android 4.4 and higher.
You can convert your website into a native mobile application. You can manage unlimited users and unlimited websites per user. Each user can manage their website from user panel, and admin can manage all users and websites from admin panel.
The ability to send Push Notification and Google AdMob settings are also included in the admin panel. With powerful and responsive Admin Panel can manage unlimited users & websites.
This application created by Android Studio for client side and then PHP MySQLi (Codeigniter) for admin side. Run under Android platform which is the most popular operating system in the world. Using this application you can save your money and time in creating application for your own website application.
Live Preview
Download Android Demo: http://webview.inw24.com/dl/webview.apk
Dashboard Login URL:
http://webview.inw24.com/dashboard
Admin Demo
Username: demoadmin
Password: 123456789
User Demo
Username: demouser
Password: 123456789
Features
Multi WebView With One Admin Panel.
Manage & Config Everything You Need From Admin Panel.
Multi Level Admin Panel (super admin, admin, employee, user).
Users Can Manage Their Websites.
Admin Can Manage Users & Websites.
Google AdMob (Banner & Interstitial ads).
Enable/Disable AdMob From Admin Panel.
OneSignal Push Notification Per Website (send via admin or user panel).
Each User Can Send Push Notification to Specific Website.
Google Firebase Analytics.
Upload and Download Listener.
Social Network Sign-In & Sign-Up. (Google & Facebook)
Intent for WhatsApp, Telegram, Instagram, Facebook, Twitter, Email, SMS, Call
Handle Javascript Alert on Website.
Open Specific Link On Phone Browser.
Progressbar to Show Loading Website.
Interactive HTML (Vibration, Toast, Snackbar, Push Notification)
Network Check Listener.
Change Application Color From Admin Panel.
The APK Size is Only 3 MB.
Security proGuard and minifyEnabled.
RTL Mode (for both android and admin side).
Multi Languages (for both android and admin side).
Full User Manual (Video & Article).
Be Aware
This item required intermediate knowledge of server & android application compilation. If you don't know what & how this item is working, you have someone with you who is technical enough to understand all this things. Though you can ask our support for installation service but this service costs you.
Users are responsible for publishing the application on Google Play or other markets. The author makes no commitment to approve or disapprove the application on Google Play or other markets.
Extended License
By following Envato License Type, you must use Extended License if:
Publish your app as a PAID app.
Your App is In-App Purchase (mean your user able to buy some feature).
Sell your app or WebView sites on Auction Markets.
Both Regular & Extended license are allowed to be installed admin panel on
One Domain
(allow to add unlimite websites on one admin panel). The main difference between these licenses is that under the Regular License, your end product (incorporating the item you've purchased) is distributed free of charge, whereas under the Extended License your end product may be sold or otherwise limited to paying customers.
For more information open:
https://codecanyon.net/licenses/standard?license=extended
This item sell exclusive on CodeCanyon market. Please click on the below button to purchase!